In the tradition of "if you liked Andy Harding you might also like……" Just click on the name:-
Harvey Andrews was my hero for many years. They say you should never meet your heroes but Harvey Andrews is the exception to that rule – a lovely man and a marvelous writer. Now in well deserved semi-retirement but still writing amazing songs.
One of the best songwriters around at the moment must be Steve Knightley – the main songwriter in the incomparable Show of Hands. His "Cousin Jack" has become the new unofficial National Anthem of Cornwall.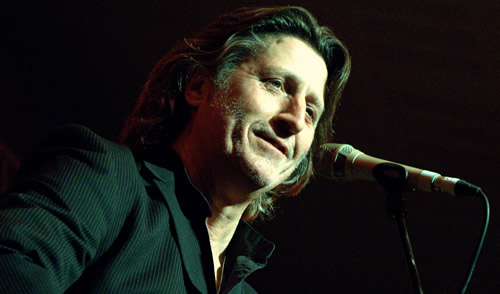 All the best songwriters have lived in Saltash, Cornwall (well, Andy and this bloke!). Fellow Newcastle United supporter and all-round talented person – Pete Crawford writes beautiful songs and tours extensively in Europe.
Dazzling guitarist, superb lyricist. Greg Hancock writes intelligent and lovely songs and is a nice man too. If only he had some redeeming faults. Based around Exeter but getting more and more widely known as his reputation grows.
I never know what to say when people ask me "What sort of songs do you write? Is it folk? Is it country? Is it Americana?" No idea – it's just music. So appearing on Doug Parish's Classic Country on Bay FM seems quite natural. A nice man and a great show (even when I'm not on it!). The link allows you to listen to past shows. I'd especially recommend the show from May 18th. ('Cos I was on doing a chat and some songs that week, that's why!)
A great monthly podcast featuring Acoustic, folk, folk-rock and singer-songwriter stuff (and sometimes Andy!). Folkcast is a great listen so listen to this one and then subscribe for similar acoustic loveliness every month – free! (Unless you want to contribute a pound or two to help the podcast continue)
A World of Difference is a mighty hour and a half of what might loosely be defined as "Folk" from around the world hosted weekly by the lovely Roger Williams. This link is to the edition Tuesday Night Troubadour was in (at 1 hour 23 minutes). Some excellent music and interviews. The home page for the programme is here.
Over in the Fens there is Cam FM and on Friday nights there is the excellent Cam Folk. If you missed Tuesday Night Troubadour on the edition broadcast on Friday 1st September. Listen afterwards here.
Guitarist extrordinaire (hear him on my song "Rainy Little Island – Remix") Antony Darvill hails from Australia and has some lovely atmospheric tunes
Neil Vessey is a man of excellent taste and he proves it by playing my music on "The Folk Pilot" which goes out on on Radio Deal every Thursday night at 7pm. Hear the programme here